With the mobility of our society and the anonymity allowed by technology like the Internet, we now can choose who we want to be. But how do we determine who we really are and where our life is going? The author explores six key questions: Who am I really? What am I supposed to do with my life? Why am I so mixed up? What on earth is God doing? How do I know which way to go? Where does it all end up? In Destiny, Krish Kandiah explores these questions using a wide variety of examples and the great themes of the Bible.

"With fresh wit and wisdom, Krish invites us on an exhilarating journey through life's deep questions and into a larger story than we could have ever imagined."

—Ravi Zacharias Author and speaker
Author: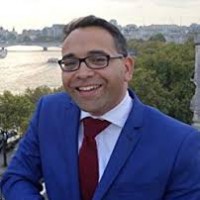 Dr. Krish Kandiah is director of the churches in mission at the Evangelical Alliance in London. Previously he has worked as a tutor in theology at Oxford University, a church pastor in London, and a missionary in Albania. He is a film buff, a soccer fan, a husband, a father, and a foster parent.