Whether they know it or not, every Christian is in fulltime ministry at home, at school, at recreation, and at work. Colossians 4:5-6 says "Walk in wisdom toward those who are outside, redeeming the time, let your speech always be with grace, seasoned with salt, that you may know how you ought to answer each one" (NKJV).


Continuing his popular Show Me How series, expert evangelist R. Larry Moyer has written a practical guide for sharing Christ in the workplace. Step by step, Moyer shows what it really means to pray, live, and speak as God directs. He then outlines how to apply each at work and shows how to take advantage of public speaking opportunities that Christians may not even know are available to them. Whether they are turning workplace conversations to spiritual matters, answering questions of unbelieving co-workers, or just performing their jobs as a representative of Christ, readers will be encouraged and equipped to present the gospel with clarity and simplicity.


Written to encourage those in the workplace to see their jobs as their calling, How to Share Christ in the Workplace offers practical help and inspiration to influence non-Christians for Christ.
Author: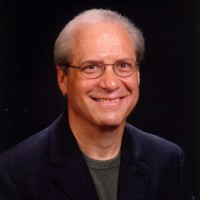 R. Larry Moyer (Th.M., Dallas Theological Seminary) is president and CEO of EvanTell, Inc., an evangelistic association in Dallas, Texas, and is a speaker at evangelistic outreaches, training seminars, and in classrooms across the country. His other books include Free and Clear, Larry Moyer''s How-To Book on Personal Evangelism, Thirty-One Days with the Master Fisherman, and Welcome to the Family (by Evantell).