Heart Soul Mind Strength provides 50 ideas for engaging young people with a deeper Christian spirituality, combining exercises of prayer, meditation, listening, and Bible reading.
Here are ideas for moments of intentional prayer; ideas for worship services; ideas for creatively reading and exploring the Bible with young people; ideas for contemplative exercises that encourage young people to be still in God's presence; ideas for use with your youth team to build relationships and unlock creativity.
"The only thing that can develop a young person's faith is spending time with God. That's what this book is about--finding creative ways to bring young people into his presence."

—Martin Suanders from the foreword
Author: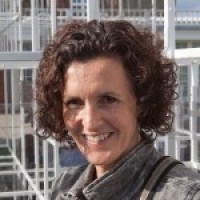 Jenny Baker is a freelance writer, trainer and creator of resources with a background in teaching and youth work. She is a founder of The Sophia Network for women in youth work and a member of Grace, an alternative worship community in west London. She is a triathlete and a Greenbelt trustee, loves cooking and has just discovered the joy of allotments.