There can be virtually no argument that all teens (including Christians) need a rational, relational, non-judgmental resource regarding pre-marital sexual abstinence. This book provides just that. It confronts the sexual myths set out by our society and proves them false and yet minimizes the predictable defensive reactions of the young adult readers.
"I would like to highly recommend Roger to you as a professional, committed, Christian therapist and as a gifted teacher." —H. Norman Wright
Non-threatening, yet solidly biblical
Addresses the myths told by the culture
Author speaks regularly across the world
An earlier version of this book is used by Focus on the Family as a regular book for the telephone counseling ministry
Author: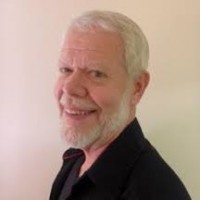 P. Roger Hillerstrom is a marriage and family therapist with Heritage Counseling Associates in the Seattle, Washington area. He holds professional degrees in psychology from Bethel College in St. Paul, Minn. and in family therapy from Biola University in La Mirada, Calif. He has nearly two decades of experience in premarital preparation and marriage enrichment.