From dating to drugs, modesty to purity, morals to popularity, teens face all sorts of tough issues. How teens respond to these challenges will influence their future, possibly define their future, maybe even determine whether they have a future or not.



Following four successful books in the uniquely packaged Hot Buttons Series, author, mom, and broadcaster, Nicole O'Dell now debuts another book on one of the most prevalent issues in the lives of today's teens: bullying. Parents can reach for this quick-reference resources to create healthy conversations with their teens about teasing, cliques and gangs, suicide, and more.



Nicole's creative strategic scenarios, discussion questions, and Bible studies have and will continue to equip parents to proactively prepare their tweens and teens to respond to challenges with courage and grace.
Author: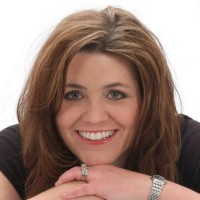 Nicole O'Dell is a youth culture expert, who writes and speaks to preteens, teenagers, and parents about how to prepare for life's tough choices. Over the years, Nicole has worked as a youth director, a Bible study leader for women and teens, and a counselor at a crisis pregnancy center. She is the founder of Choose NOW Ministries, which is dedicated to battling peer pressure and helping teens face the tough issues while encouraging their commitment to good decisions. Nicole and her husband, Wil, have six children, including toddler triplets, and reside in Illinois.