Journey afresh into the wonder, beauty, and glory to be found in the age-old story of Christmas

This beautiful giftbook weaves together different voices, forms, and perspectives in a collection of thought-provoking and inspiring poems that retell and reframe the nativity story. A rich tapestry of fresh insights, it offers readers moments to pause and reflect in the busiest time of the year.

The perfect accompaniment through Advent, A Quickening invites people to encounter this story for themselves, with words that speak to the heart as well as the head, helping Christians to focus again on the one at the center of it all--Jesus.

Stunningly designed with pen-and-ink hand-drawn illustrations, this is a book to treasure or give as a meaningful gift this holiday season, for those who wish to experience the Christmas story anew or who do not know the story at all.

Author: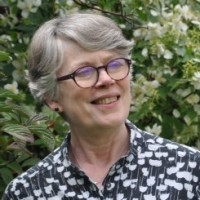 Rosemary Hector grew up in Northern Ireland and is a graduate of St. Andrews University. She has had texts published in New Writing Scotland, Chapman, and Poetry Scotland and is the author of Knowing Grapes and Labyrinth. She is interested in Scottish writing and visual art, textiles, travel, and walking. Rosemary lives in Edinburgh with her husband, Alistair.