The Bible, the story of God's people, has been passed down through the generations. But how often does a combination of the complex or outdated language, the extensive genealogy lists, and the unfamiliar culture stand in the way
of young readers' understanding of a truly great story?


In The Book of Books, Trevor Dennis uses his natural gift for storytelling to create a story everyone can understand and enjoy reading. Young readers will appreciate Dennis's honest and simple way of retelling the most famous Bible stories. Written in novel form, each chapter--from the story of creation in Genesis to the description of the Heavenly City found in Revelation--transitions smoothly into the next.
Author: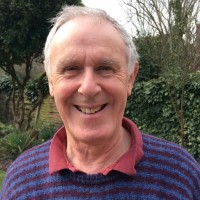 Trevor Dennis is Vice-Dean of Chester Cathedral, and was formerly Vice-Principal and Tutor in Biblical Studies at Salisbury and Wells Theological College. Among his publications is the highly regarded Speaking of God, a retelling of selected Old Testament incidents in imaginative short stories.