A beautifully illustrated, authoritative guide to the Bible

Accessible, engaging, and authoritative, this handsome hardcover volume is full of color illustrations, maps, and helpful charts, bringing the story of God's dealings with his people vividly to life.


After a helpful introductory section on the nature and composition of the Bible and how to read it, this volume takes the reader on an illuminating tour through all 66 books of the Bible, sketching the principal themes, detailing the main characters, and highlighting memorable passages or verses from each book. In addition, at the end of each chapter of the Old Testament, some verses from the Psalms have been included,
which can be used by the reader as a form of prayer and reflection. For each book of the Bible is not just to be studied, but also to be prayed through.


Issues requiring more detailed attention are highlighted in boxes grouped together toward the back in order not to interrupt the narrative flow. Easily read in a day, this insightful guide can be used by both those who feel daunted by reading the Bible for the first time and those who are more familiar with the Bible, but feel they need a guide as they contemplate the structures and themes of the entire Bible.
Author: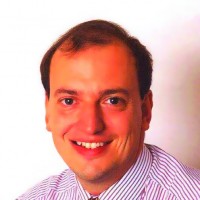 Peter Walker studied Classics and Early Church History at Cambridge University and has done extensive research at the post-doctoral level on Christian attitudes toward Jerusalem. Peter is now professor of Biblical Studies at Trinity School for Ministry, having previously taught at Wycliffe Hall within the University of Oxford. He has led many study tours to the Holy Land. His books include Holy City, Holy Places? (OUP); Jesus and the Holy City (Eerdmans); and In the Steps of Jesus (Zondervan). His most recent book is The Story of the Holy Land (Lion Books).