Exploring People of the New Testament
Readers of this last volume in the series will gain fresh insight into the lives of more than forty people from the New Testament, including well-known characters such as Mary, Peter, and John, and lesser-known characters such as Anna and Nathanael. Includes outlines and numerous illustrations and quotations.
Author: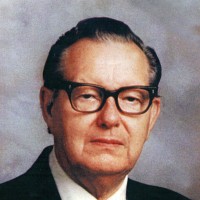 John Phillips (1927-2010) served as assistant director of the Moody Correspondence School as well as director of the Emmaus Correspondence School, one of the world's largest Bible correspondence ministries. He also taught in the Moody Evening School and on the Moody Broadcasting radio network.