With historic events seeming to burgeon with signs of the last days, the study of apocalyptic literature--that which is concerned with the end of history as we know it and the coming kingdom of God--has become increasingly relevant. C. Marvin Pate provides a guide to the distinctive content, form, and function of apocalyptic books for those who are interested in exegesis of biblical apocalyptic materials and related literature outside of the Bible.


Pate considers the background of Old Testament apocalyptic literature, such as Daniel, demonstrating its foundational role for properly understanding the New Testament discussions. He also elucidates the tie that binds all apocalyptic writing together--the coming restoration of Israel--before delving into his main emphasis on Revelation and other New Testament writings. Key principles of interpretation specific to this genre are provided for the reader, as well as steps to communicate the theological messages of biblical apocalyptic literature to a modern audience often anxious about the implications of the end times. Beyond a basic grounding in the field, Pate's in-depth explanations also include new insights into the texts, such as viewing the Roman triumphal entry as the key background to the book of Revelation.




Designed for pastors, students, and informed laity, Interpreting Revelation and Other Apocalyptic Literature ensures that readers will gain a foundational understanding of the material, thereby sidestepping the pitfalls of interpreting this literature by the standards of other biblical genres or avoiding the genre altogether due to its complexity.
Author: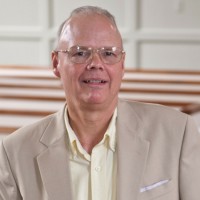 C. Marvin Pate (PhD, Marquette University) is professor of biblical studies at Ouachita Baptist University. He is the author and editor of numerous works, including Four Views on the Book of Revelation; The Writings of John: A Survey of the Gospel, Epistles, and Apocalypse; Romans (Teach the Text Commentary Series); and From Plato to Jesus.