Short, to-the-point group studies that can be used anytime, in any order
When you need a study to fill a gap--for all those occasions when the materials for a home group prove unsuitable, or run short--100 Stand-Alone Bible Studies is the go-to resource. Though each can be used in isolation, the studies are grouped in sets in case a longer period needs to be covered. The material is also easily adapted as a resource for preachers.
Each two-page session includes the complete Bible reading, a short commentary, questions for group discussion, and a closing prayer. The questions are written to foster meaningful discussion and reveal the working of the gospel in everyday life. Sessions are divided among the following topics:
25 studies on Bible characters
15 studies on walking in the light
15 studies for the church's year
10 studies from the ministry of Jesus
10 studies on lessons from the life of Jesus
20 studies from the Gospels
5 studies from the Law and the Prophets
With photocopy permissions included, 100 Stand-Alone Bible Studies is sure to be a trusted and handy resource for Bible study and small group leaders.
Author: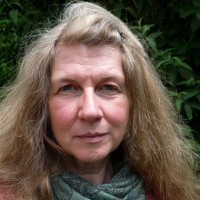 Penelope Wilcock is the author of The Hawk and the Dove Series and many other books such as In Celebration of Simplicity and 100 Stand-Alone Bible Studies. She has many years of experience as a Methodist minister and has worked as a hospice and school chaplain. She has five adult daughters and lives in Hastings, East Sussex.