In Historical Criticism of the Bible Eta Linnemann tells how modern Bible scholarship has drifted far from the truth, and why its assumptions are nonetheless so influential and thereby inherently dangerous. In part 1 she analyzes the ideas that have shaped Western thought through four centuries, explaining how secular humanism, the Enlightenment, and German idealism have influenced Western universities in general and biblical scholarship in particular. In part 2 she argues that historical criticism constitutes an ideological system rather than the objective scientific method scholars say they observe—exposing the presuppositions and dangers of the historical-critical system.
"Every leader and participant in our educational system owes it to themselves and to the public to face the issues starkly laid out in this volume. The intellect is in severe trouble today, and Eta Linnemann shows clearly why. Her analysis sets the agenda for responsible Christian intellectuals and ministers in our day." —Dallas Willard, University of Southern California. "
She offers important insights and challenges to all who, within the academic enterprise, seek to be faithful interpreters of the Scriptures as the Word of God." —E. Earle Ellis, Southwestern Baptist Theological Seminary
Author: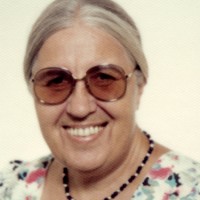 Robert W. Yarbrough (Ph.D., University of Aberdeen) is chair of the New Testament department and associate professor of New Testament at Trinity Evangelical Divinity School. He has edited, authored, coauthored, or translated several books, including three by Eta Linnemann and a biography of Adolf Schlatter. He has also contributed articles on Schlatter to reference works.