"A Machiavellian plot . . . [and] a satisfying medical thriller." —Library Journal
In order to save the president's life, a brilliant embryologist-- the president's nephew--made a "devil's bargain" with a secret group of federal agents. But Tim Sullivan's illegal genetic manipulations of human embryos place everyone he knows at risk. Before he can finish his work, a freakish accident kills him and leaves only troubling questions behind.
Now his partner, Ben McKay, and Tim's widow, Marnie, must uncover the hidden truth about Tim's research before more lives are swept away. In the process, they're forced to face their feelings for each other and the dark secrets in their own pasts. This story of love, loss, and danger crosses international borders from Mexico to the former Soviet Union in order to answer one searing question: if Tim's research is completed, what form will the strange and dangerous harvest take?
Ambition, jealousy, and the ultimate meaning of love move this riveting story through the dark labyrinth that may lie buried under breakthroughs in genetic research and cloning.
Author:
William Cutrer, M.D., (1951–2013) was a recognized expert in reproductive technology and medical ethics. A licensed obstetrician/gynecologist who specialized in the treatment of infertility for more than fifteen years, he also held a graduate degree from Dallas Theological Seminary and was an ordained minister. At the time of his death he was a professor at The Southern Baptist Seminary in Louisville, Kentucky. Cutrer was the author of a number of pastoral resources including When Empty Arms Become a Heavy Burden (coauthored with Sandra Glahn), and the coauthor of three medical suspense novels.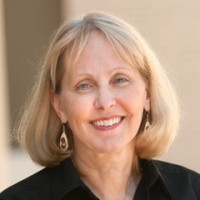 Sandra Glahn, Th.M., PhD, is a professor in Media Arts/Worship and pastoral ministries at Dallas Theological Seminary. Glahn is a journalist and the author or coauthor of twenty books. For more, check out her blog at
aspire2.com
.