His mother wanted him to be a monk . . . his father wanted him to be a man . . . a priest tempts him to pursue power . . . but Colin must find his own way.
After his mother's tragic death, seventeen-year-old Colin Hay is so consumed with anger that he tries to kill his cruel father. Running from these tormenting desires and his home, he seeks the protection and cleansing of the Glastonbury monastery, at a time when King Henry VIII is closing monasteries all over England.
But Colin's past has followed him to Glastonbury. As he now pursues forgiveness and salvation, Colin is conflicted by the doctrines he learns at the monastery and the grace he receives from a local family with a forbidden English Bible. And then there is a quick-tempered priest whose lust for power threatens to compromise Glastonbury Abbey, and to destroy the astonishing treasure it holds—the Holy Grail.
"Hardy's accurate grounding in the history of the period and the geography of the setting make this a convincing and atmospheric tale of a young man's coming of age."
—Elizabeth Wein
Author of The Winter Prince, A Coalition of Lions, and The Sunbird
LeAnne Hardy has lived as a missionary in six countries on four continents. Her plots and settings are inspired by these diverse locations. She currently lives in Johannesburg, South Africa, where she teaches writing and writes for children affected by HIV/AIDS.
Author: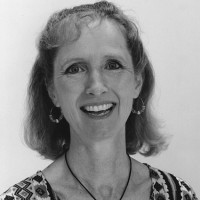 LeAnne Hardy has traveled the world responding to God's call to be a missionary, a call that has taken her to Africa, South America, and Eastern Europe. The diverse settings and plots in her books have been inspired by her real-life encounters there. Many of the stories and scenes from her books come from her family's experiences on the mission field or are based on true stories of others.