Hope for Today, Promises for Tomorrow
Finding Light Beyond the Shadow of Miscarriage or Infant Loss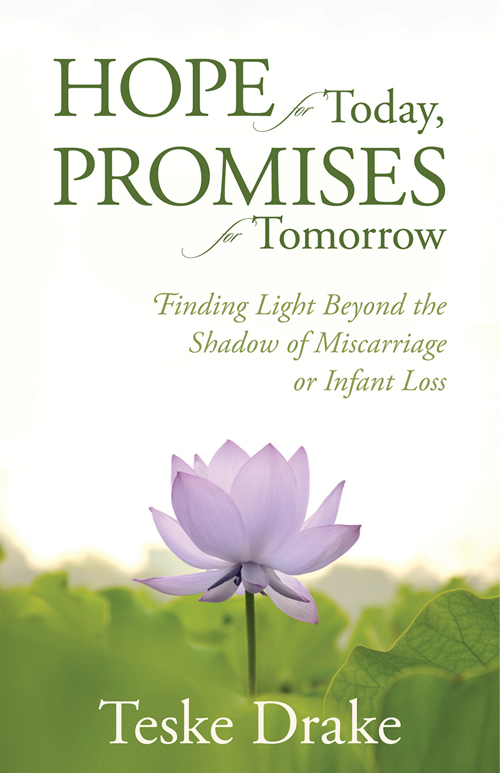 Product Information
Price: $14.99
ISBN: 9780825442186
Edition: July 18, 2012
Pages: 144
Carton quantity: 100
Publication date: July 18, 2012
Format: Paperback
Category: Christian Living and Devotionals
Hope for Today, Promises for Tomorrow
Finding Light Beyond the Shadow of Miscarriage or Infant Loss
No mother ever expects to grieve the death of her child before or immediately after the child is born. But the National Institute of Environmental Health Sciences reports that as many as 31 percent of all pregnancies end in miscarriage, stillbirth, or infant loss. When the unthinkable happens, where do women turn for help?

Written from the perspective of one grieving mommy to another, Hope for Today, Promises for Tomorrow is a ten-week study that will encourage and challenge women to delve into a deeper understanding of God's Word. As women engage in biblical teaching, they will learn to embrace God's promises of love, goodness, purpose, comfort, peace, refinement, restoration, hope, and eternity. "Hope for Today" verses peppered throughout each chapter, journaling cues, prayers, and the stories of other women who have experienced loss will help readers move from grieving in silent solitude to living life in the richness of God's love.

While other books suggest a one-size-fits-all method for grief management or focus on understanding specific causes of child loss, Hope for Today, Promises for Tomorrow offers comfort for the reader, whatever her situation, by helping her focus on the light of the ultimate Promise, the hope of a Savior, Jesus Christ.