My Toddler Bible
Timeless Stories for Little Ones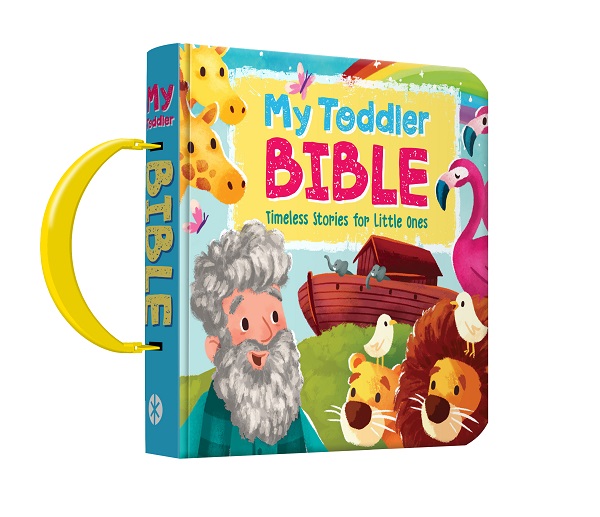 Product Information
Price: $12.99
ISBN: 9780825448669
Edition: February 20, 2024
Pages: 32
Dimensions: 6.25 x 6.25 (inch.)
Publication date: February 20, 2024
Format: Board book
Imprint: Kregel Children's
Category: Children's Bibles and Reference
My Toddler Bible
Timeless Stories for Little Ones
A perfect Bible for little hands

Filled with rich and colorful illustrations and simple text faithful to the Bible, My Toddler Bible is perfect for children ages 1 to 3. The twenty-eight Bible stories include Scripture references and are taken equally from both the Old and New Testaments to form a complete arc of God's story.

Toddlers will love the built-in handle to carry their Bible with them everywhere--including church! And parents and grandparents will love that its compact form and bright pictures will inspire their little ones to engage with Scripture from an early age.

Author:
Cecilie Fodor is an editor at Scandinavia Publishing House, and the author of Parables of the Bible.
Contributor:
Jennifer Davison is a children's book illustrator from Ireland who has worked on over forty picture books for publishers around the world.