This striking 400-page Bible, written by Juliet David for five- to seven-year-olds, introduces young readers to fifty Bible stories. Each is approximately eight pages in length and designed to be engaging and age-appropriate. Arranged in chronological order and with Scripture references throughout, this instant favorite is brought to life by bold illustrations in a strong vibrant style by artist Jo Parry. Perfect for graduates of the Candle Bible for Toddlers. The delightful matching prayer book has prayers for all occasions--a combination of traditional and new by Claire Freedman. The perfect introduction to bringing the act of talking to God to life in the heart of every child. Presented in a slipcase.
Author:
Juliet David has written many children's stories and Bible activity books. Her other interests include painting, music, and travel to Israel and other Bible lands. This experienced author lives in London with her family.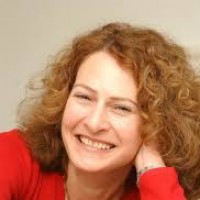 Claire Freedman lives on the Essex coast. She is the author of a number of children's books, and has also written for Little Tiger Press. When not writing, Claire spends her time sailing, walking in the countryside, and traveling.