While secular critics and liberal religious scholars have discounted the historicity and integrity of the first three Gospels, evangelicals maintain that the Synoptic Gospels fully support a high view of inspiration and historicity, despite varying views among evangelicals on Gospel origins.
Four evangelical scholars join together in a presentation/response format to examine the three dominant views on Gospel origins. Grant Osborne and Matthew Williams present the Two-Source or Markian Priority View; John H. Niemelä presents the Two Gospel or Matthewan Priority View; and F. David Farnell presents the Independence View. Robert Thomas provides a helpful introduction to the issues and a final summary of the discussion.
Author: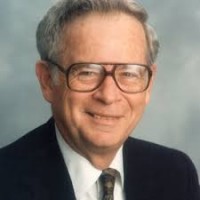 Robert L. Thomas (Th.D., Dallas Theological Seminary) is professor of New Testament at The Master's Seminary in Sun Valley California. He is the general editor of The Jesus Crisis (with F. David Farnell), The Master's Perspective on Contemporary Issues, and The Master's Perspective on Difficult Passages.