As children of God, all Christians crave authentic fellowship. We feel a desire for genuine community with fellow Christians and with our triune God. Although we were created with this need for fellowship, few of us understand what it entails. In his first epistle, the apostle John described for believers true fellowship with others and with God. It is necessary reading for everyone who wants to understand the intimate community that God intends for us.
In this practical verse-by-verse commentary, Dr. Pentecost shares the truths of this inspiring letter with all who hunger for a more personal relationship with the Father and Son, as well as their Christian family. With helpful discussion questions included at the end of each chapter, this book can easily be used for personal Bible study or sermon preparation as Dr. Pentecost guides readers through topics such as fellowship and holiness, the value of the blood of Christ, and overcoming the world.
Author: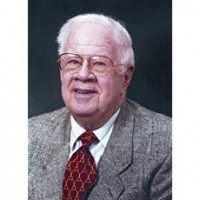 J. Dwight Pentecost (1915-2014) was a distinguished professor of Bible exposition, emeritus, at Dallas Theological Seminary. He earned a B.A. from Hampden-Sydney College, and both a Th.M. and Th.D. from Dallas Theological Seminary. His many works include The Joy of Living, Design for Discipleship, The Divine Comforter, and Thy Kingdom Come.