Philippians and Colossians
Devotional, practical, and Christ-centered, the Ironside Expository Commentary series offers insightful and practical comments that bring out the essential truths of God's Word. All volumes present the unabridged text in a newly typeset edition. A perfect resource for preaching and teaching from the English text of the Bible, these commentaries also provide the general reader with an excellent resource for personal study and spiritual growth.
Author: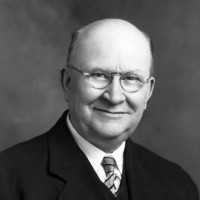 H.A. Ironside (1876-1951) was an internationally acclaimed Bible teacher and preacher, as well as the author of more than sixty books. His writings include addresses or commentaries on the entire New Testament, all of the Old Testament prophetic books, and a great many volumes on other biblical topics. For eighteen of his fifty years of ministry, Dr. Ironside was pastor of the historic Moody Memorial Church in Chicago, Illinois.