"Powerful words, won in the conflict between heartbreak and healing."--Dr. Dan L. Griffin
Offering hope and healing for the brokenhearted, The Tender Scar addresses the heart-wrenching pain of losing a spouse. Working from journal entries written after the death of his wife, Mabry uses his own journey as a stepping-stone to a practical discussion of the grief process. In this second edition, Mabry includes a new chapter that highlights the process of building a second marriage and blended family after loss.
Author: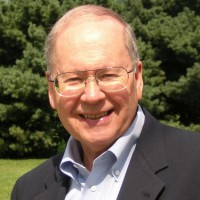 Richard L. Mabry, M.D., has a background that includes more than thirty-five years of medical practice, both as a private practitioner and a professor at the University of Texas Southwestern Medical Center. He has authored three bestselling medical textbooks and edited two others. Though now retired, he is still in great demand as a speaker and teacher both in the United States and abroad.