The Circle C Adventures have captivated tween readers in the educational and homeschool markets. Now children ages 6 - 8 can join in on the fun! With the Circle C Beginnings series, popular author Susan K. Marlow introduces first and second grade readers to the young Andi Carter, who--at age six--is eager to grow up and experience the exciting Wild West of the late 1800s.



In Andi's Pony Trouble, Andi wants a horse of her own more than anything in the world, but her mother says she's too young. Forced to ride the hand-me-down pony, Coco, Andi sets out to show her family that she's ready for her own horse.
Author: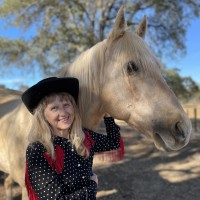 Susan K. Marlow is always on the lookout for a new story, whether she's writing books, teaching writing workshops, or sharing what she's learned as a homeschooling mom. The author of the Circle C Adventures series and the Circle C Beginnings series, Susan enjoys relaxing on her fourteen-acre homestead in the great state of Washington.