Twenty Bible stories are presented with verve and freshness, designed to be read aloud in five minutes each. Suited for use in the classroom, church, or home, these retellings are also easy to adapt into dramatizations. A brief introduction sets the background for every story, and all are illustrated throughout with bright and compelling artwork.
Stories include: Creation, Adam and Eve, Noah, Babel, Abraham and Isaac, Joseph, Baby Moses, Moses and the Great Escape, The Boy Samuel, David and Goliath, Jonah and the Whale, Daniel and the Lions, The Birth of Jesus, Jesus in the Temple, The Hole in the Roof, Calming the Storm, The Lost Sheep, The Good Samaritan, Palm Sunday, and Easter.
Author: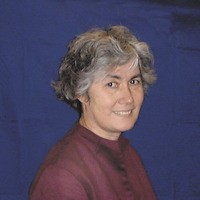 Lois Rock has established an international reputation as a children's writer. Specializing in Bible stories, prayer books, and information books, her books have been translated into over thirty languages with sales approaching four million copies. She draws on her experience as a mother of three and as a leader of church children's groups.