Moses' Big Adventure
A Lift-the-Flap Bible Book
Product Information
Price: $10.99
ISBN: 9780825455216
Edition: June 22, 2004
Pages: 12
Publication date: June 22, 2004
Format: Board book
Imprint: Kregel Children's Books
Category: Children's Bible Stories
Moses' Big Adventure
A Lift-the-Flap Bible Book
A lift-the-flap book of mammoth proportions—big size, big flaps, big learning, big fun! This book uses flaps with hidden images and information to teach children amazing facts about the great adventures of God's servant, Moses.
Author:
After graduating from Cornwall School of Art & Design in 1982, illustrator Steve Cox went to work for a design firm, creating a variety of licensed characters, in particular those for Roland Rat, a British television series. In 1987 he established Primary Design, which quickly became the approved studio for the illustration and design of many well-known TV characters. After about five years, however, despite his success, he decided that the drawing board was more satisfying than running a company, and he returned to full-time illustration. Steve lives in Bath, England.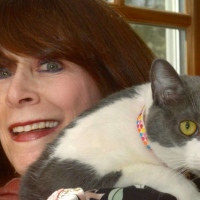 Allia Zobel Nolan is the author of over one hundred twenty-five books for children and adults, with more than 2.5 million copies in print. Recent titles include When God Tucks in the Day; Count Your Blessings; God's Light, Shining Bright; My Giant Fold-Out Book of Bible Stories; and The Worrywart's Prayer Book, among others. A former journalist and senior editor of religious books for Reader's Digest Children's Publishing, Zobel Nolan now pens original children's and adult books for various publishers. She lives in Connecticut and Tipperary, Ireland, with her husband, Desmond Finbarr Nolan, and their three cats, Sinead, McDuff, and Angela Dah-ling.