Hermeneutical theory has been extensively expanded, refined, and rethought over the last three decades—leading to both confusion and conflict over how contemporary evangelicals should read, interpret, and apply Scripture.
Dr. Thomas compares, contrasts, and clarifies the basic characteristics of and developing conflicts between traditional evangelical hermeneutics and newer theories that place one's "preunderstanding" at the beginning of the interpretive process. This accomplished and acclaimed scholar evaluates how some newer methods may open the door to unorthodox—and potentially spurious—interpretations of Scripture's core teachings.
Author: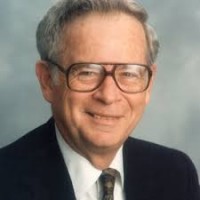 Robert L. Thomas (Th.D., Dallas Theological Seminary) is professor of New Testament at The Master's Seminary in Sun Valley California. He is the general editor of The Jesus Crisis (with F. David Farnell), The Master's Perspective on Contemporary Issues, and The Master's Perspective on Difficult Passages.