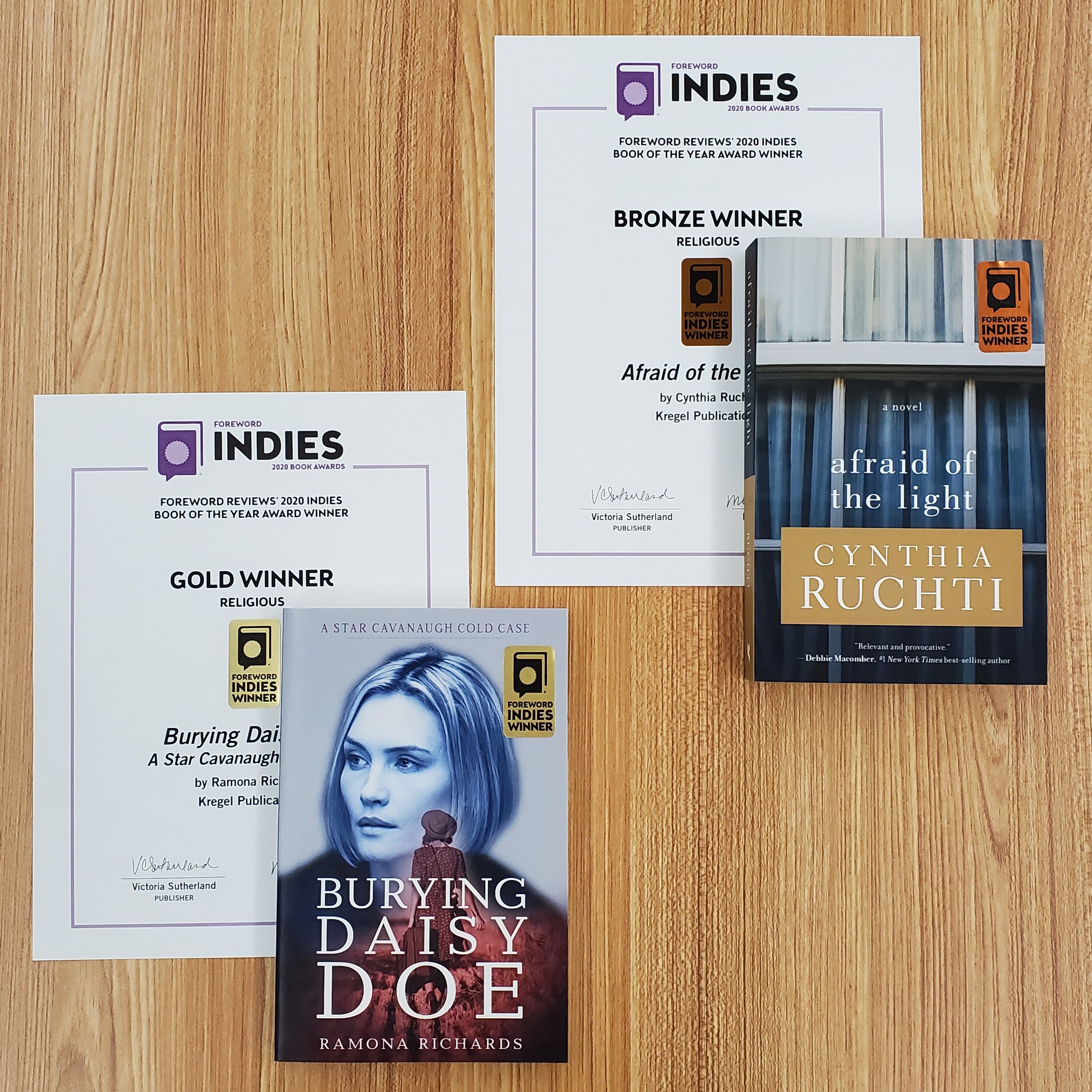 FOR IMMEDIATE RELEASE
GRAND RAPIDS, MI -- Kregel Publications is pleased to announce that two titles have been named winners in the 22nd annual Foreword INDIES Book of the Year Awards.
Burying Daisy Doe
by Ramona Richards received the Gold prize in Religious Fiction. This mystery novel follows Star Cavanaugh as she tries to solve the cold case that tore apart her family. To find the truth, she'll have to face an entire town locked in corruption, silence, and fear.
Afraid of the Light
by Cynthia Ruchti received the Bronze prize in Religious Fiction. In this novel, clinical psychologist Camille Brooks helps people whose lives are being overwhelmed by hoarding. When she meets a client who looks far too much like her mother, she must confront her own past and learn to let in the light.
For this year's competition, over 2,100 entries were submitted in 55 categories. Find the complete list of winners on the
Foreword Reviews website.
###
Kregel Publications in an evangelical Christian publisher that aims to develop and distribute--with integrity and excellence--trusted, biblically based resources that lead individuals to know and serve Jesus Christ.