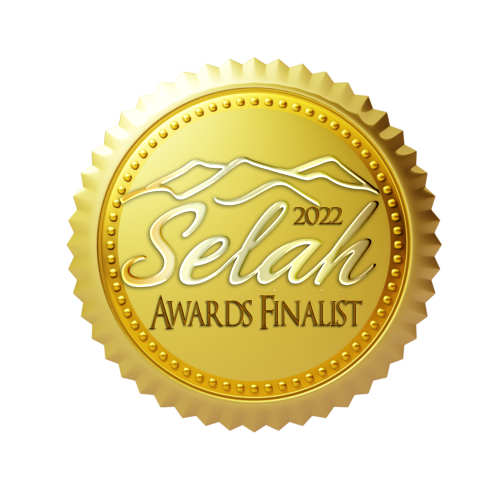 FOR IMMEDIATE RELEASE
GRAND RAPIDS, MI -- Kregel Publications is pleased to announce that seven Kregel titles have been named finalists in the 2022 Selah Awards.
Devotionals:
With Fresh Eyes
Karen Wingate
General Nonfiction:
Discipled Leader
Preston Poore
Spouse in the House
Cynthia Ruchti & Becky Melby
General Fiction:
The Sound the Sun Makes
Buck Storm
Historical Fiction:
The Indebted Earl
Erica Vetsch
First Novel:
The Unlikely Yarn of the Dragon Lady
Sharon Mondragón
Children's Picture Book:
God Made Us Just Right
Allia Zobel Nolan
With Fresh Eyes: 60 Insights into the Miraculously Ordinary from a Woman Born Blind
, by Karen Wingate, invites readers to reawaken to the wonder of what they observe in creation--great and small--and how God is working in everyday moments.
Discipled Leader: Inspiration from a Fortune 500 Executive for Transforming Your Workplace by Pursuing Christ
, by Preston Poore, which discusses where faith and exceptional leadership intersect, was called "a must-read for every leader" by Chick-fil-A chairman and CEO Dan Cathy. Also in the General Nonfiction category,
Spouse in the House: Rearranging Our Attitudes to Make Room for Each Other
by Cynthia Ruchti and Becky Melby is a guidebook for married partners to learn to co-exist in the same house without co-exhausting each other.
Buck Storm's
The Sound the Sun Makes
is literary Americana with humor, heart, and a whole lot of twists to keep readers guessing--not to mention a healthy dose of faith.
The Indebted Earl
is the third in Erica Vetsch's Serendipity & Secrets Regency romance series, following a couple through a death-bed promise, a marriage of convenience, a spy mission, and an unexpected--and unwelcome--title.
Sharon Mondragón makes her debut with
The Unlikely Yarn of the Dragon Lady
, a "charming tale of knitting, faith, and change" (Publishers Weekly) that beautifully illustrates the power of women across generations to reach people for Christ.
God Made Us Just Right
, written by Allia Zobel Nolan and illustrated by Katy Hudson, is full of adorable animals who help kids understand that God has a reason for creating us all differently.
Winners will be announced on June 1, 2022. For more information on the Selah Awards, visit the Blue Ridge Mountains Christian Writers Conference website.
###
Kregel Publications is an evangelical Christian publisher that aims to develop and distribute--with integrity and excellence--trusted, biblically based resources that lead individuals to know and serve Jesus Christ.