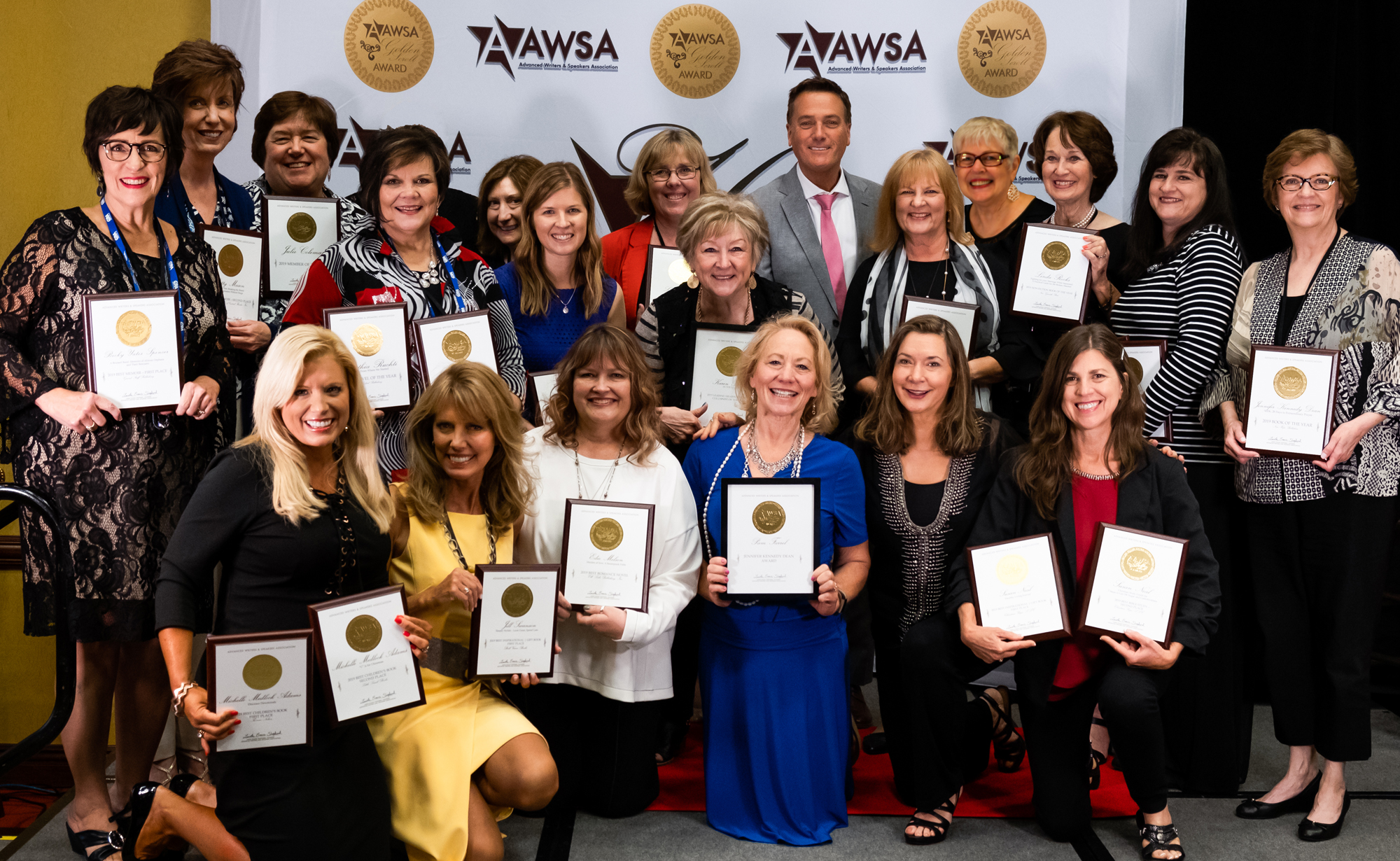 FOR IMMEDIATE RELEASE
GRAND RAPIDS, MI -- AWSA (Advanced Writers and Speakers Association) announced the winners of the 2019 Golden Scroll Awards at the Golden Scroll Banquet, Sunday, August 25, at the Embassy Suites Conference Center in Murfreesboro, Tennessee.
The Novel of the Year Award went to Cynthia Ruchti for
Miles from Where We Started
(Gilead Publishing).
The Christian Living Book of the Year went to Lori Roeleveld for
The Art of Hard Conversations: Biblical Tools for the Tough Talks That Matter
(Kregel Publications).
Second place for The Contemporary Novel of the Year was awarded to Deborah Raney for
Reason to Breathe
(Gilead Publishing).
AWSA, the sponsor of the Golden Scroll Awards Banquet, is an outreach of Right to the Heart Ministries and consists of over 600 top women authors who both publish and speak nationally. See www.AWSA.com.
The Awards Show will be broadcast on CTN's Roku Channels at a date TBA.
Highlight Photos available for download at: http://bit.ly/2019GoldenScrollAwards
###
Kregel Publications is an evangelical Christian publisher that aims to develop and distribute--with integrity and excellence--trusted, biblically based resources that lead individuals to know and serve Jesus Christ.