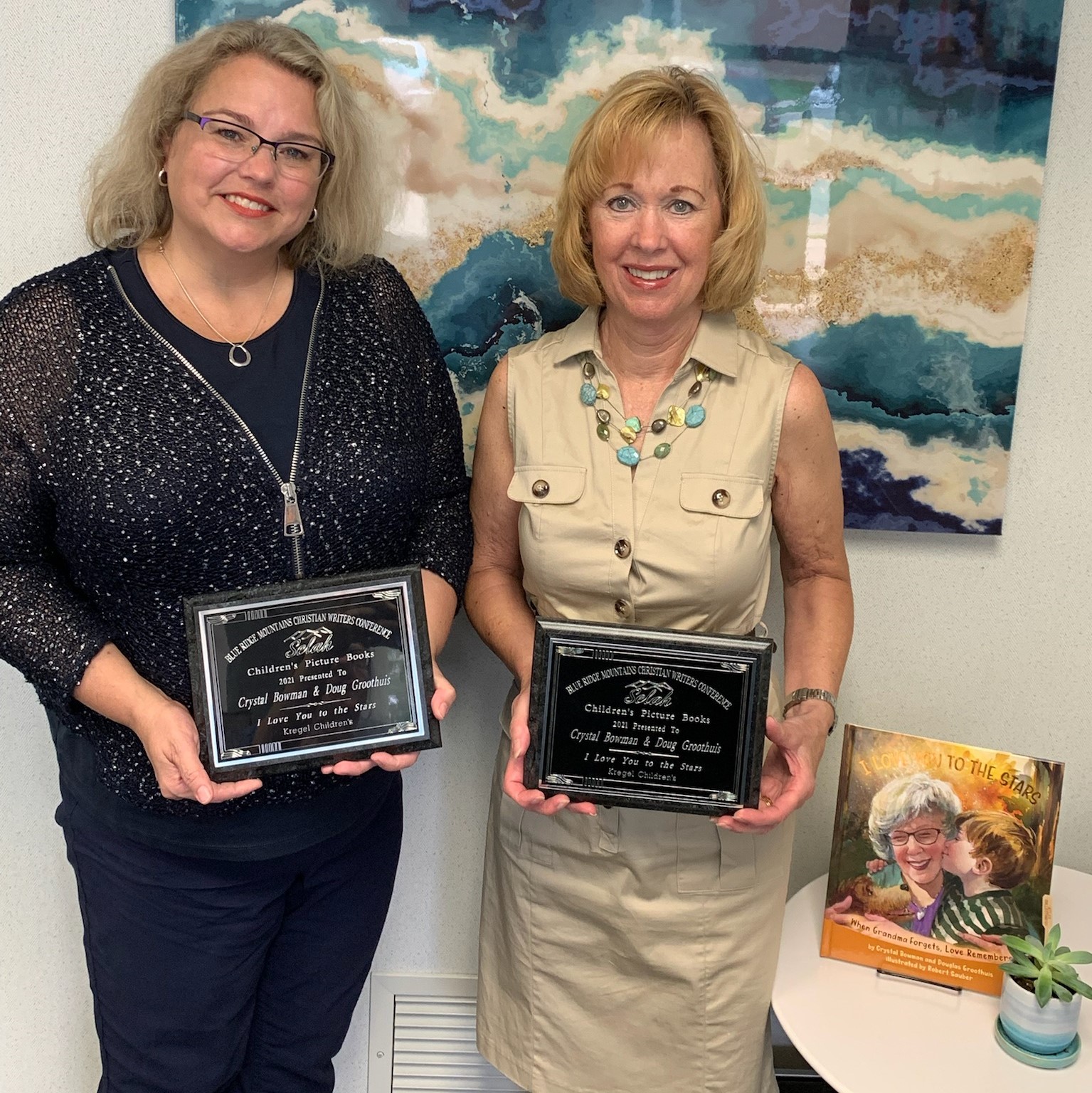 FOR IMMEDIATE RELEASE
GRAND RAPIDS, MI -- Kregel Publications is pleased to announce
I Love You to the Stars
received first place in the Children's Picture Books category of the 2021 Selah Awards. With thoughtful, child-friendly language and warm, painterly illustrations, this beautifully illustrated book helps children understand the often-scary reality of a grandparent or older friend experiencing dementia.
I Love You to the Stars
was written by Crystal Bowman and Doug Groothuis and illustrated by Robert Sauber. Crystal Bowman is the award-winning, best-selling author of over one hundred books for children, and the creator and coauthor of
Our Daily Bread for Kids
. Doug Groothuis is a best-selling author of thirteen books and the husband of author and editor Rebecca Merrill Groothuis, who was diagnosed with a rare kind of dementia in 2014. His own struggles with her diagnosis inspired him to join Crystal in creating this book for children wrestling with the same issues.
Learn more about the book here
.
Winners were announced at the Blue Ridge Mountains Christian Writers Conference.
Find the complete list of winners on their Facebook page
.
###
Kregel Publications is an evangelical Christian publisher that aims to develop and distribute--with integrity and excellence--trusted, biblically based resources that lead individuals to know and serve Jesus Christ.