In ten stories, the events surrounding the birth of Jesus are retold from different characters' points of view: like the donkey who carries Mary to Bethlehem taking pride in his job; and the caring innkeeper's wife who notices that Mary needs a bit of comfort; and even the choir of angels whose rehearsal is interrupted due to an important and sudden concert they must give!
Following the gospel narratives, storyteller John Goodwin gives the familiar Christmas stories a refreshing twist, while Richard Johnson shines a light on the Christmas message with his lively and warm illustrations.
Author: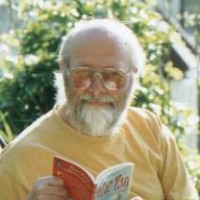 John Goodwin has held a number of teaching and university posts including senior lecturer in Creative Writing at the University of Portsmouth. He has also written children's fiction for publishers including OUP and Hodder and over forty radio plays for the BBC. His fiction ranges from picture books to fast moving narratives for middle readers to educational books for struggling readers. For Lion he has written An Arkful of Animal Stories and Five-Minute Animal Stories.