Set in a time of economic difficulty not unlike our own; this is a delightful, charming, and heartening story filled with reminiscence and living truth.
For a family that cannot indulge every gift wish, the joy of what Christmas brings to each of them is more precious than they could have ever expected. Together they learn that every Christmas is a perfect Christmas; not because of what it brings, but because of who it celebrates.
Warmly illustrated in the style of Norman Rockwell or Currier and Ives, Perfect Christmas offers a message of love and joy as cozy and endearing as our warmest Christmas memories, while creating a new tradition that young readers will cherish for all their Christmases to come.
Author: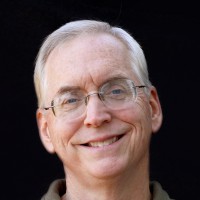 Gary Bower fell in love with picture books at an early age, sitting in the lap of a mother who understood the wisdom of investing reading time in her child's life. As a youngster he entertained himself for hours by writing his own comic strips, comic books, jokes, poems, and skits. As an adult, his years of professional and volunteer experience ministering to small children and teens, combined with thousands of story nights with his own children, have helped him develop his skills with the written word and polish his storytelling craft.