Feeling like you're different is never fun. But being different can be down right dangerous. And Cristina Larson is very different.
Even though she looks like everyone else in Rum River, Minnesota, Cristina feels like she belongs back in Brazil, where her family lived as missionaries. She doesn't know the latest styles, the current slang, or how to "fit in" . . . and most of the kids at Rum River High School aren't going to let her forget it.
Enter Jason Erickson. Despite the fact that he plays football, is gorgeous, and has a few friends, his Korean heritage keeps him just outside of the inner circle.
Caught between two worlds, Cristina and Jason struggle to understand God's plan . . . and to survive the attacks of the "in" crowd.
Author: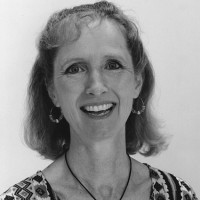 LeAnne Hardy has traveled the world responding to God's call to be a missionary, a call that has taken her to Africa, South America, and Eastern Europe. The diverse settings and plots in her books have been inspired by her real-life encounters there. Many of the stories and scenes from her books come from her family's experiences on the mission field or are based on true stories of others.