Exciting adventures for early readers!


Written for reading levels 2.0-2.8, the Circle C Beginnings series combines fun illustrations and six-year-old Andi's signature curiosity.


In book three, if Andi can't take her new foal, Taffy, to the 1874 California State Fair, she doesn't want to go. But once she's there, there are so many exciting things to see that she's glad she came . . . until her big brother tells her she can't keep the prize she won fair and square!
Author: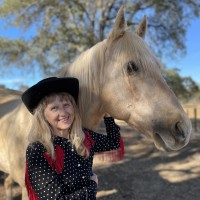 Susan K. Marlow is always on the lookout for a new story, whether she's writing books, teaching writing workshops, or sharing what she's learned as a homeschooling mom. The author of the Circle C Adventures series and the Circle C Beginnings series, Susan enjoys relaxing on her fourteen-acre homestead in the great state of Washington.