Rebecca Elliott, a Kate Greenaway nominated illustrator, is well known for her modern, attention-grabbing artwork and warm, inventive writing style.
God Bless This Starry Night is an adorable first bedtime prayer book with cute and cuddly pictures that follow baby as he gets ready for bed. Snuggle down and read along before peacefully snoozing through the night under the starry sky.
Author: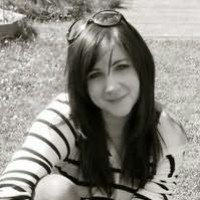 A school project from when Rebecca was 6 reads, 'when I grow up I want to be an artist and a writer'. After a brief detour from this career plan involving a degree in philosophy and a dull office job she fulfilled her plan in 2001 when she became a full time children's book illustrator and has since written and illustrated hundreds of picture books published worldwide including the award-winning Just Because, Zoo Girl, Naked Trevor, Mr Super Poopy Pants, Missing Jack and the very popular Owl Diaries series.

She lives in Suffolk in the UK with her husband, a history teacher and children, all professional monkeys.