This complete reference book to the life and work of Jesus covers not only the biblical information, but also sets the life of Jesus within the historical and geographical context of the first century. It also demonstrates how Jesus' teaching
inspired the Christian faith and continues to influence the world.


Episodes from Jesus' life are told through extracts and adaptations from the Gospels, selected and arranged to present His birth and boyhood; His ministry, teachings, parables, miracles, friends, and enemies; the events leading up to His death; and the impact of the resurrection. These are all linked to information about how the gospels came to be written, where the events took place, and what else we know about the historical background. Feature-length articles are accompanied by a range of illustrations, maps, photos, and diagrams to produce a clear and engaging visual layout, resulting in a refreshing, appealing, and accessible onestop guide to learning about Jesus.




Comprehensive yet accessible, this family reference will inform both children and parents.
Author: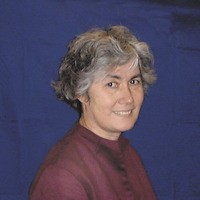 Lois Rock has established an international reputation as a children's writer. Specializing in Bible stories, prayer books, and information books, her books have been translated into over thirty languages with sales approaching four million copies. She draws on her experience as a mother of three and as a leader of church children's groups.