Noah's Animal Friends
A Book and Playset
When children open the doors of this ark-shaped playset, they'll discover an adorable book, two sheets of press-out characters, and a stand-up panorama backdrop for hours of storytelling and entertainment. Noah's Animal Friends tells the story of Noah and the flood with simple text and cheerful illustrations, while the stand-up characters-drawn in the same charming style-allow children to act out the story for themselves.
Author: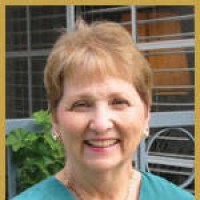 Gwen Ellis is a writer, editor, speaker, and consultant who recently established her own company, Seaside Creative Services Inc., in southern California. Gwen has worked in the publishing industry for nearly thirty years.
Lucy Barnard grew up in the idyllic Gloucestershire countryside and was attracted to art by her grandmother, who had studied at London's famous Slade School of Art. After earning a degree in illustration at Exeter, Lucy became a freelance illustrator, working in oils, acrylics, and coloured pencils. Lucy lives with her family in Stockport, near Manchester, in the north of England.