Stuart V. Stockton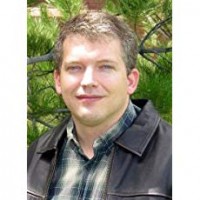 Stuart Vaughn Stockton is a writer of science fiction and fantasy stories. He began creating worlds in Jr. High and has never looked back.



Stuart's manuscript "Starfire" and his Saurian language impressed suspense author Brandilyn Collins when she first heard him using the language at the ACFW Conference in Denver 2004.



This inspired her to create the character of Ted "S-man" Dawson in the Kanner Lake suspense series. In the series S-man was shown using bits of the Saurian Language as well as writing scenes from "Starfire".



Stuart lives in Colorado with his wife, Tiffany.