Michael S. Jones, Mark J. Farnham, and David L. Saxon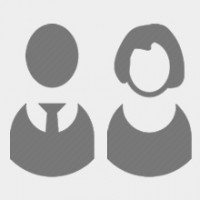 Dr. Michael S. Jones (PhD, Temple University) is professor of philosophy and theology at Liberty University, President of the Virginia Philosophical Association, and Executive Editor of the Journal for the Study of Religions and Ideologies. He is also a two-time Fulbright scholar. Jones is the author of Moral Reasoning: An Intentional Approach to Distinguishing Right from Wrong, an approachable introduction to the theoretical side of ethics.



Mark Farnham is Professor of Apologetics at Lancaster Bible College. He received his PhD in Apologetics from Westminster Theological Seminary and his ThM in New Testament from Gordon-Conwell Theological Seminary. He is also the Founder and Director of Apologetics for the Church, a local church training ministry equipping Christians to effectively defend and share their faith with anyone they meet. His other publications include Every Believer Confident: Apologetics for the Ordinary Christian.



David L. Saxon is a Bible professor in the College of Bible and Church Ministries at Maranatha Baptist University in Watertown, WI, where he has taught since 1999. In 1998 he completed a PhD in Church History at Bob Jones University in Greenville, SC. He is a regular contributor to Frontline, the periodical of the Foundation Baptist Fellowship, International, and to various Maranatha publications.
by Michael S. Jones, Mark J. Farnham, and David L. Saxon