How Jesus offered revolutionary insights into challenging ethical dilemmas

Although Western culture has been shaped for centuries by Christian teaching, a closer study of the Bible reveals that
we routinely ignore the uncomfortable heart of New Testament ethics. It's too extreme, too confrontational. Even Christians pander to the world's way of thinking, making the astonishing bland.
In The Jesus Scandals, Dr. David Instone-Brewer identifies thirty areas where Jesus challenged the assumptions and practices of His contemporaries with insights that provoked shrill opposition and that continue to generate debate today. Some of these issues are familiar to us, such as the killing of unwanted children. But Jesus also taught His disciples humility--to take lowly titles, to consider themselves less; the New Testament church soon chose to ignore that teaching, just as we continue to do today.
For each of these areas, Instone-Brewer challenges readers to apply these ethical ideas in our modern culture while
remaining faithful to the text. Using easy-to-understand language and first-rate scholarship, The Jesus Scandals makes New Testament ethics accessible to any Christian.
Author: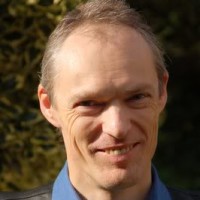 The Revd Dr David Instone-Brewer is Senior Research Fellow and Technical Officer at Tyndale House, Cambridge. A Baptist minister, his hobby is computer programming. A rabbinic scholar, he is author of many academic and popular articles, and of Divorce and Remarriage in the Church: Biblical Solutions for Pastoral Realities (Paternoster, 2003).