A Contemporary Handbook for Weddings & Funerals and Other Occasions
Weddings and funerals, like few other occasions, offer pastors the opportunity to give direction and encouragement to individuals when their hearts are more open to God . . . and to those individuals attending these events who may otherwise never hear God's message. This handbook, a compilation of tested ideas and resources by pastors, provides just the tool pastors need--young pastors will appreciate the advice of experienced ministers to help them get started, and veteran pastors will benefit from fresh ideas that add meaning to services they've performed dozens of times. Includes difficult situations like the death of a child and second marriages.
Author: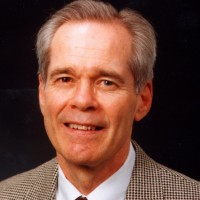 Aubrey Malphurs (Th.M., Ph.D., Dallas Theological Seminary) is president of Vision Ministries International and chairman of the Field Education Department at Dallas Theological Seminary. He has served as a pastor and church planter and is the author of numerous books in the areas of leadership, vision, and church ministry, including Ministry Nuts and Bolts: What They Don't Teach Pastors in Seminary; Doing Church; and Developing a Dynamic Mission for Your Ministry.
(1958-2003) Keith Willhite is an ordinary guy who "stands up in front of people and tells them where to go." At least that's the way his daughter described him . . . when she was three. Keith is the Chairman and Professor of Pastoral Ministries at Dallas Theological Seminary. But anyone who knows him well will tell you that his primary occupation is cheering for Kentucky basketball. Keith; his wife, Denise; and their two young children enjoy zoos, fishing, soccer, and almost anything outdoors.