For those who find the Bible a bit daunting, or those who require a quick, pithy overview, Simply the Bible provides an instant introduction. Arranged in canonical order, each chapter contains a 500-word summary that conveys the essential facts and meaning for each book of the Bible. In addition to the summary, each chapter has a bulleted overview and a listing of the key characters.
Lavishly illustrated throughout in full color, Simply the Bible is an excellent and affordable guide to accompany a program of daily Bible reading, and the ideal starting point for all who want to get better acquainted with the world's best-selling book.
Author: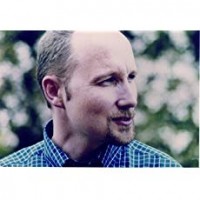 Nick Page is the author of over seventy books, including the bestselling Tabloid Bible. His recent titles include the award-winning One-Stop Bible Atlas (Lion Books), The Longest Week and its prequel, The Wrong Messiah (both Hodder), and God's Dangerous Book (Authentic). He is married to Claire and together they write children's books. They have three daughters.