How to use the power of invitation to double the size of your church
This book teaches the power of invitation. It may sound simple, but we are so caught up in our busy church lives
that we have missed it.
In 2004 Michael Harvey gave up a high-flying job in London to teach church leaders to see new possibilities, using
an approach that has quickly become established as Back to Church Sunday. Michael likes to challenge churches of all sizes to double their congregation in a day. The basics are simple: Invite your friends and become an inviting church. Develop a mind-set open to what God might do; work on creating a welcoming environment; learn from mistakes; help people to know God.
"It takes a very brave person to walk into a church on their own nowadays," says Michael, "but God is still speaking to them and all they need is a gentle invitation."
Author: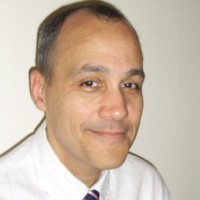 Michael Harvey was a director of Aon, the largest insurance brokerage in the world, before starting his own consultancy. He has helped numerous businesses and individuals unlock growth and unleash potential. In 2004 Back to Church Sunday was birthed, and he started to work with churches throughout the UK and eventually throughout the English-speaking world. He has spoken to thousands of church leaders in his Unlocking the Growth seminars and has to date seen thousands of Christians mobilized to invite, resulting in hundreds of thousands of accepted invitations. Michael Harvey is married to Eike and they have three children, Ben, Kirsty, and Lydia. He is author of Unlocking the Growth.