A fantastic resource for youth leaders offering one hundred discussion openers
God, the Great Storyteller, chose to communicate with us through story--in fact, a great library of stories, filled with heroes, villains, sex, violence, intrigue, sacrifice, and redemption. The Think Tank gives young people an opportunity to meet that incredible Bible narrative—perhaps for the first time. This book contains one hundred stories designed to provoke discussion, followed by penetrating questions connecting the stories to biblical bedrock. The stories are in four parts:
Would You Believe It? —Unbelievable stories, all absolutely true!
Inspiring Individuals—Stories of celebrities, public figures, and other people of note making a positive difference.
What Would You Do?—Ethics explored through stories, many based on real events.
At the Movies—A major bonus: 25 movie clips that pack a punch with young people, and all the background and questions you'll need to facilitate discussion around them.
Author: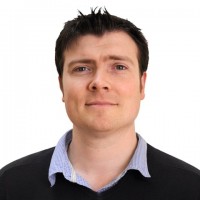 Martin Saunders is the Director of Creative Development for Christian charity, Youthscape. Prior to that he was the editor of Youthwork magazine and Childrenswork magazine, and founder of the Youthwork Summit--the largest youthwork conference in the UK. He is the author of a number of books including The Ideas Factory, The Think Tank and 500 Prayers for Young People.