Addresses the hot issue of the historical basis for Christianity
In Investigating Jesus historian and television veteran John Dickson explores the historical basis for Christianity in an engaging, accessible style. Drawing on what we know about the Gospels, ancient pagan and Jewish writings, and near contemporary Christian sources, he presents the case for the historical reliability of the New Testament and the depiction of Jesus in the Gospels.
Full-color photographs, maps, and twenty boxes with further details on relevant topics provide a fascinating and accessible introduction to the life of Christ and His world.
Author: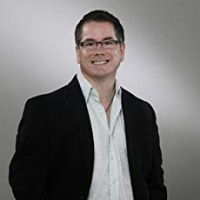 John Dickson is an historian, musician and bestselling author. He is an Honorary Associate in the Department of Ancient History, Macquarie University (Sydney) where he also teaches a course on world religions. He lives in Sydney with his family and spends his time researching, writing and speaking about life's big questions.