Christian Jihad is the story of a horrific journey of slaughter and conversion by the sword. It paints the picture of warriors, fighting in the name of religion. It is a journey into the darkest hour of Christianity—the Crusades.
To most in the west, the Crusades are only a faded memory of events long past. But to the Islamic world, the "Crusaders" have never ended their attempt to take over the world. The authors, intent on providing more than a mere history lesson, examine the impact of the Crusades on today, question ideas like "just war," and urge Christians to learn from the past.
Best-selling & Gold Medallion award-winning co-authors of Unveiling Islam
A balanced history of the Crusades that also answers contemporary questions regarding war and the interaction between Christianity and Islam
Written by strong evangelical scholars with solid ties to the Muslim world
Author: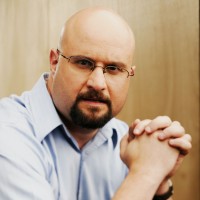 Ergun Mehmet Caner (Th.M., Southeastern Seminary; Th.D., University of South Africa) is Dean of the Liberty Baptist Theological Seminary, and Professor of Theology and Church History at Liberty University, Lynchburg, Virginia. During his seventeen years as a pastor and now as an educator, Dr. Caner has lectured on apologetics, world religions, and theology in eleven countries and has been interviewed on CNN, The 700 Club, and the BBC, among many others. He is the co-author of the best-selling book Unveiling Islam, along with many other books on Global Apologetics.