Ellen Tyson's idyllic village life is derailed when Annabelle moves in. The teenage daughter from her husband's first marriage, Annabelle is seventeen, surly, and defiant. And she has no interest in being part of her father's second family.
When a death certificate from the 1870s, hidden beneath the floorboards of their attic, is discovered during a renovation, Ellen tries to use it as a way to get closer to Annabelle. But as both women learn about Sarah Mills who died in 1872, they find the past reflected in their own lives in strange and startling ways.
A dual narrative between the present and the 1860s, The Second Bride is a powerful and moving drama that narrates the difficulties and joys of blending families.
Author: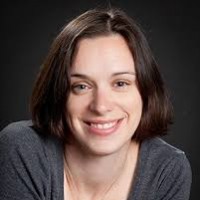 After spending three years as a diehard New Yorker, Katharine Swartz now lives in the Lake District with her husband, an Anglican minister, their five children, and a Golden Retriever. She enjoys such novel things as long country walks and chatting with people in the street, and her children love the freedom of village life--although she often has to ring four or five people to figure out where they've gone off to! In addition to writing women's fiction, she writes contemporary romance for Mills & Boon Modern under the name Kate Hewitt. Whatever the genre, she enjoys delivering a compelling and intensely emotional story.