A riveting international adventure-mystery
Investigating a burglary at an English country house, Detective Chief Inspector Robbie Peele comes face to face with one of the most mysterious objects in world archaeology, the Phaestos Disk—and with the Middle Eastern terrorist cell determined to steal it.
The vital clue is a long abandoned Muslim village in Crete, where a Victorian gentleman explorer witnessed horrors that were meant to be secret and recorded what he saw in coded diaries. Seeking the truth about the Phaestos Disk, Peele and his assistant, Sarah Shipton, are on the cusp of solving the mystery when they are caught in an ancient Egyptian burial chamber during an earthquake.
In the end Peele has to ask far harder questions than simply who committed the original burglary. The origins of the Phaestos Disk are inextricably bound up with the Middle East peace process in ways that frustrate and astound him.
Certain to draw readers into a world of ancient secrets and international intrigue, The Babylon Contingency is a riveting read from experienced journalist and broadcaster Clifford Longley.
Author: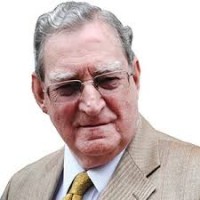 Clifford Longley is an author, broadcaster and journalist who has specialized since 1972 in the coverage and analysis of British and international religious affairs. For 20 years he wrote a weekly column in The Times. He now contributes to Thought for the Day (R4) and appears regularly on The Moral Maze.