The monastic rhythm of life at St. Alcuins means that all is peaceful on the surface, but beneath there are strong currents as each monk contends with his own hopes, fears, challenges, and temptations.



Not every monk is settled and secure. Sadness permeates the monastery when it is discovered early one morning that one of the novices, Brother Cedd, has disappeared.

It quickly becomes clear that disturbance in the life of one can impact many. As the day goes on, the question looms: will Brother Cedd return? And what will be the consequences if he doesn't?



In this moving conclusion to The Hawk and the Dove series, Pen Wilcock describes a single day in the life of the community weaving a deeply touching, frank, and witty tapestry of monastic life.

Author: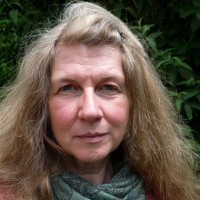 Penelope Wilcock is the author of The Hawk and the Dove Series and many other books such as In Celebration of Simplicity and 100 Stand-Alone Bible Studies. She has many years of experience as a Methodist minister and has worked as a hospice and school chaplain. She has five adult daughters and lives in Hastings, East Sussex.