Six great scenes from the Nativity story are retold alongside simple jigsaws that two- to five-yearolds will enjoy. Each jigsaw is made up of nine chunky pieces, printed on board, which little hands can easily slot into the recess on the page. When complete, the next scene in the story is revealed.
With cuddly illustrations with lots of animal appeal, these jigsaws will provide hours of fun.
Author:
Christina Goodings has a young family and knows how to keep young children interested and occupied. She draws on her experiences as a primary school teacher, a Sunday school teacher, and a storyteller in her writing of books for children. For Lion these include Bible and Prayers for Teddy and Me, Hands-On Bible Craft Book, and I Want to Know About the Bible.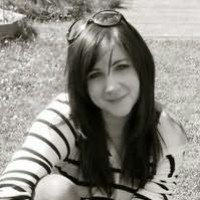 A school project from when Rebecca was 6 reads, 'when I grow up I want to be an artist and a writer'. After a brief detour from this career plan involving a degree in philosophy and a dull office job she fulfilled her plan in 2001 when she became a full time children's book illustrator and has since written and illustrated hundreds of picture books published worldwide including the award-winning Just Because, Zoo Girl, Naked Trevor, Mr Super Poopy Pants, Missing Jack and the very popular Owl Diaries series.

She lives in Suffolk in the UK with her husband, a history teacher and children, all professional monkeys.