What's the Point of Easter? looks at the life and death of Jesus, and considers what happened at the crucifixion and what it means to us today.



Most are familiar with the Easter story and the modern day customs associated with it, and yet we forget how they are linked. Where do the popular Easter traditions--hot cross buns, Easter eggs, pancake races, chicks and Easter bunnies--come from? Why do we practice them? And how do they relate to Jesus' death and resurrection?



The author retells the story of the first Easter, from the accusation of Jesus through to His resurrection from the dead and examines Jesus' actions, providing insight into what they meant then and what they mean for us today.



What's the Point of Easter? is an accessible, pocket-sized paperback with a full-color selection of beautiful photographs and a clear and compelling text that explains the true meaning of Easter for a modern audience.
Author: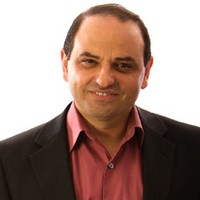 J. John is an international speaker and writer, and director of the Philo Trust. He is a creative Christian speaker with an appeal that transcends gender, age, race, culture, and occupation. His much-loved art of storytelling helps people to discover spiritual meaning in a way that makes sense of everyday life. J. John has authored over fifty titles, and over a million copies of his books are in print in thirteen languages